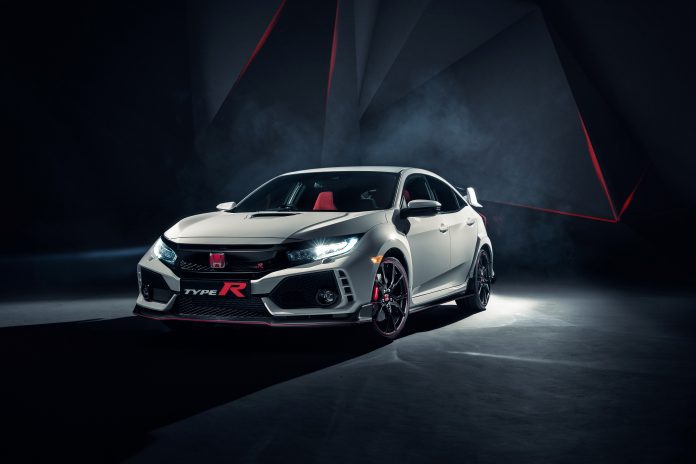 My wife loves the Civic Type R, and as a hot hatch fan, I'm rather partial to the Japanese pocket rocket as well. However, as you may have read already, I'm not sure on the looks of the new one. I won't go in to that too much, but let me just say it just looks a little too long. I know that sounds terribly pedantic and from most angles it looks just fine.
Type R-evision
The outgoing Civic Type R is indeed an accomplished car, I drove one last year and I thoroughly enjoyed the rapid pace and the super sweet gearchange. Honda being Honda though, aren't quite happy with the formula, so a few tweaks have been made. This means the 2.0 litre VTEC Turbo engine has been fettled a little, meaning it now produces 316bhp and 400Nm of torque. Performance figures haven't been released yet, but you can expect to hit 62mpg in less than five seconds, which will be on par with rivals such as the Focus RS.
The 6-speed manual gearbox stays of course, but now the Japanese carmaker has opted to put a rev match control system to produce a better connection between man and machine. There is a new driving mode as well and oddly, it's comfort. This joins the pre-existing sport and +R modes, but c'mon, who is buying a Civic Type R only to put it in comfort? That's like having the key to the Playboy Mansion and choosing only to use the toilet.
You'll note the new Type R looks a more streamlined than the model on its way out and although I feel that ruins the look a tad – yes, I did just say that – it does mean the new model is more aerodynamic. The changes aren't all up top though – the underbody has been made smoother to better improve airflow and create less drag.
The price and release date are yet to be announced, but I expect you'll be looking at a OTR figure of over £30,000.