The FIAT 500X. This is a car which is unpopular with a few fellow car writers I know but I've never had a particular problem with it. They're unlikely to enjoy this new edition either.
FIAT meets Fulham
There is a new special edition which is so exclusive that only 15 will be made and they will available only to a select group of people – Fulham FC season ticket holders. Priced at £21,365, the 500X Fulham FC Special Edition marks the partnership between FIAT Chrysler Motor Village UK and Fulham Football Club.
It will be offered in two styles – City Look and Off-Road Look – and is based on the Pop Star trim level. This means the select 15 will be treated to features such as alloy wheels, front fog lights with cornering function, rear parking sensors, climate control, six airbags, cruise control and sat nav. The car also sports a Fulham-inspired styling including a white body with red stripes plus Fulham FC badges.
"This is another excellent example of how we are teaming up with Fulham FC and its supporters," says Fabio di Prima, managing director, Motor Village UK. "There's the prize draw to win the limited edition 500X for two weeks, the chance to meet the players and the opportunity for season ticket holders to purchase the new car.

"Of course, if a non-season ticket holder would like to buy the Fulham FC Special Edition – or any other of our large range of Fiat Chrysler Automobiles cars – we would be delighted to sign them up!"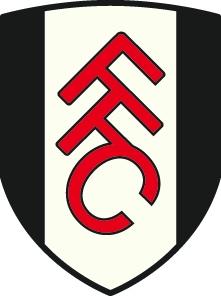 "It is important to us to ensure that our partners and supporters have a positive relationship, and being able to offer such a fantastic prize is a really tremendous way of highlighting that," says Casper Stylsvig, chief revenue officer, Fulham FC.

"The limited edition 500X is really quite unique, so with an opportunity to win, plus an additional competition to meet the players, Motor Village really has excelled itself in giving added value to the Fulham fanbase which we are delighted about; good luck to all!"
If you do happen to get your hands on one of these I've got some advice for you. Whatever you do, don't park it near Stamford Bridge…